"Bottles & Other Collectibles" presents...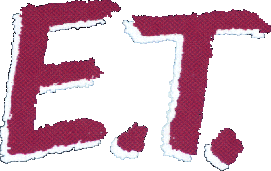 the

*** EXTRA-TERRESTRIAL ***
***COLLECTIBLES***
Collectibles Gallery 5

MORE OF THE COLLECTIBLES...page 5
Click on pics for larger image
| | | |
| --- | --- | --- |
| "This 'PEOPLE MAGAZINE' would be very collectible today! Ummm...Did You Save It!??" | | |

"PLUSH ET"
I picked him up at Ebay!
No...he's NOT on my bed!!!
Click on me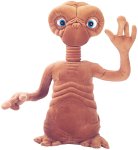 You can purchase this Plush E.T.


"ET made by KAMAR Inc.,
Tag reads 1982 Universal Studios, Universal city-Calif.,
made in the Philippines"
"I recently saw this item bidding for $33.00 @ Ebay"
"I found him at a garage sale just looking for someone to take him home"

Try Some of these Great Titles
Cute Alien Creature
(below)
Talking Et (above)

Et Wallet
(above)

ET Party Set
(below)

ET Watch(above)

Et Key Chain
(above)

View My Guestbook
Sign My Guestbook


***This site designed and created by***

*** BOTTLEBOY ® ***




Copyright © 2000 - 2004
Bottles and Other Collectibles ®
All Rights Reserved

A Bottleboy Production
---
Please note: This page is for fun! Most of the images you see on this page are copyrighted by the Universal City Studios and are exclusively owned by the Universal City Studios. This page is in no way affiliated with the Universal City Studios.
If any other gif or jpg images or sound bytes on this site are not of public domain, and are someone's private copyrighted images, etc., please let me know and I will remove them immediately. email me at bottleboy_boc@yahoo.com if you have any questions.